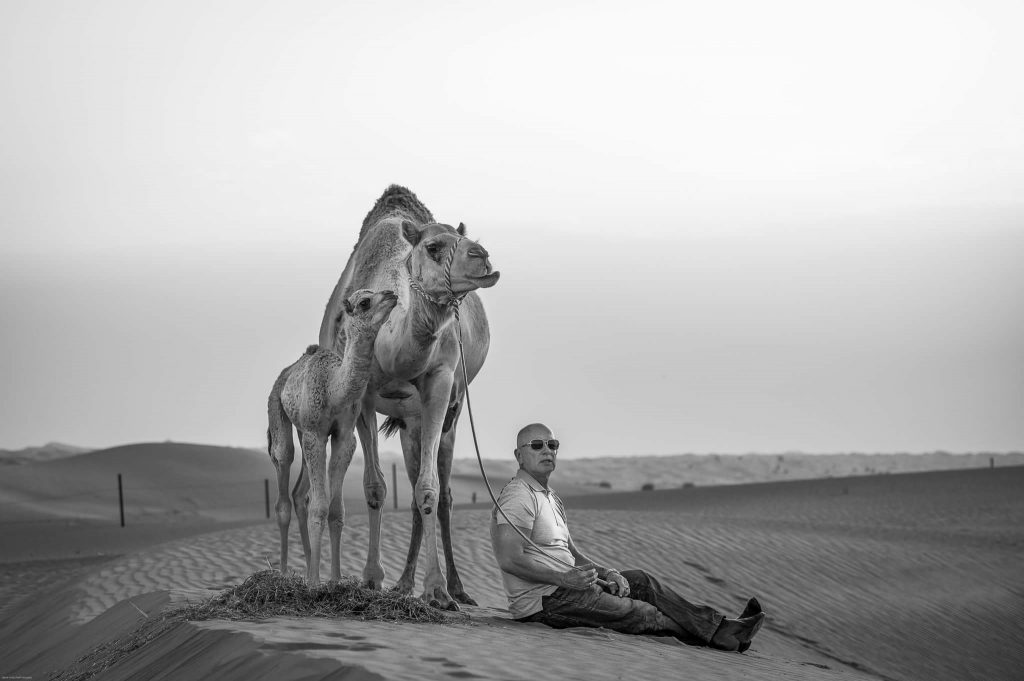 Dr Alex Tinson is an Australian veterinarian with a special interest in exotic species, especially camels.Growing up on the edge of Sydney, he developed a keen interest in reptile collecting and adventuring in and around the Australian bush.Some of those adventures included a bite from one of Australia's deadlier snakes and an altercation with a motor vehicle on his first bicycle ride to school.A move from Sydney to Baileys Winery in Glenrowan, coincided with winning a place in Veterinary Science at the University of Melbourne laying the foundations for the career to come.
On graduating, he initially worked at the Bacchus Marsh Lion Safari where he had exposure to many species including his first experiences with camels.He moved his family gradually further north to set up practice on the Gold Coast at Tweed Heads.Cluer, Tinson and Associates dealt with a mixed veterinary practice of domestic species but included work at the Coolangatta Zoo and surprisingly some clients with camels!
In 1988 the Bicentennial Camel Race offered an opportunity to help plan and run a 3,250 km race for camels across Australia.This coincidently led to another desert job offer, but this time working for the Abu Dhabi Royal Family specializing in the sport of racing camels. Over thirty years later, he is still working with camels and still in Abu Dhabi.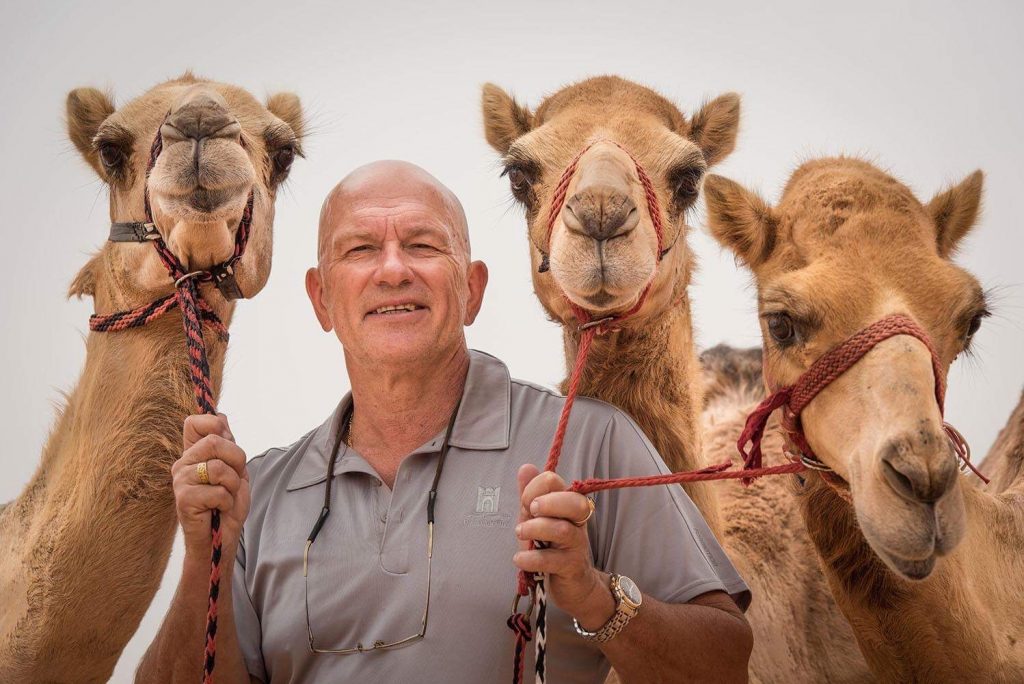 The "Harry the Camel" character evolved in the early 90's after a series of personal challenges during the first few years of the move to the Middle East. A series of T-Shirt designs for a camel safari business evolved into a children's book dedicated to his youngest daughter Madeline, who had just been born in the desert city of Al Ain.Like many of his pursuits it became a hobby that got out of control.Books led to cartoon strips, the creation of "Planet Camel" and the "CAM" language and even an animation project.Recent years have seen the "relaunch " of his passion for the character with new colour books and new ideas, but as always the camel has remained central to his life.
Dr Tinson is the author of a number of camel veterinary text books, numerous scientific articles, a series of children's books, a cartoon strip, as well as
"The Desert Vet" a book co-written with 60 minutes journalist David Hardaker.
Work life mainly involves his special interest in reproductive physiology, embryo transfer and cloning technologies.He has three daughters, Katya, Erica and Madeline.He shares his Abu Dhabi life with daughter Katya, son in law Khaled, four Emirati grandchildren, Hazza, Mahra, Zayed and Rumayla and his partner Jana.His middle daughter Erica, who is also a veterinarian, lives in London while Madeline lives in California with husband Jake and daughters Katie and Hailey.